What is Link Building (and How Does it Work?)
Also known as inbound links, they are links from other sites that point back to yours.
For example, here's a backlink to Proceedings of the National Academy of Sciences of the United States of America (PNAS) in a Forbes article. You won't see where the link points until you hover over it with your mouse cursor.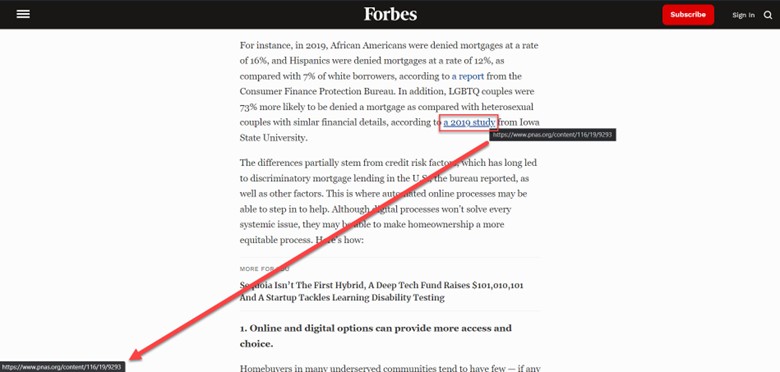 Most links on websites have different colors and formatting to differentiate them from regular text.
Backlinks operate in the user and search engine levels. Links serve as recommendations—the fact that a website links to your site means that they trust your content enough to recommend them to its readers.
At the same time, search engines will place a higher value on your site if you receive backlinks from other sites. It results in potentially higher search rankings over time, assuming that sites don't put your link down.
Anchor Text
Each link is contained within words and phrases known as anchor text. The example above has "a 2019 study" as the anchor text of the link pointing to the PNAS page.
There are different types of anchor text that can be used for your backlinks:
Branded – uses brand name or name of a site, i.e., National Academy of Sciences of the United States of America
Exact-match – uses target keyword of the page, i.e., "digital mortgage statistics" or similar
Generic – uses generic terms or phrases, i.e., click here, go to this page, etc.
Images – uses an image to link to a page.
Naked – uses the URL of the page.
Partial-match – contains a portion of the target keyword as the anchor text.
In principle, you want your anchor text to be as descriptive as possible. It should let readers and search spiders know what your page is about to help increase clicks and get crawled and indexed properly.
However, there are no precise results on which anchor text to use for link building. A study conducted by Ahrefs shows little to no correlation between the type of anchor text used and its search rankings.
On the other hand, Matt Diggity advocates for a more systematic approach in determining the best anchor text ratios to use for your link building campaign. It means looking at the pages ranking on organic search for your keyword and analyzing the anchor text distribution.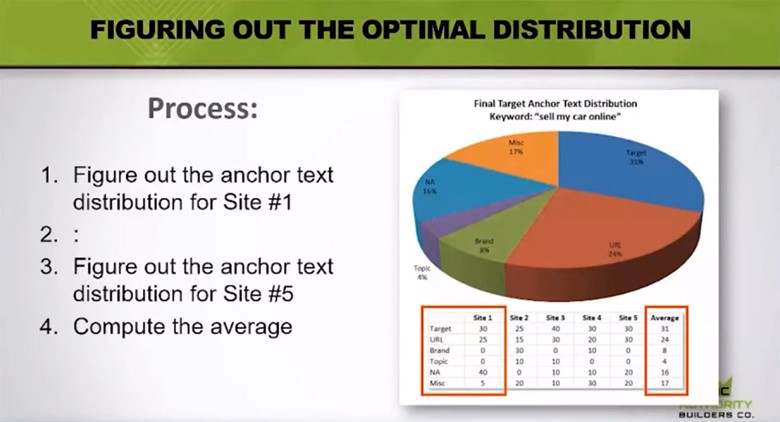 This is a rather complex (although necessary) approach to anchor text optimization. But the critical thing here is to make your links look as natural as possible. Either you let link building naturally happen on your site without your intervention or follow Matt's approach to get the most out of your strategy.
PageRank and Link Juice
Not all links are the same because each site is different. Some sites generate more traffic than others. So, a link from a site that draws more website visitors is more valuable than a backlink from a site without traffic.
Remember that traffic is just a factor among many that determine a backlink's impact link on your search rankings. What's arguably even more important is the site's link profile that links to you.
The more links from trustworthy sites a website has, the more authoritative it becomes in the eyes of Google. Why is this the case?
After securing a backlink, the link facilitates the flow of authority from one website to yours. Below is a visual representation: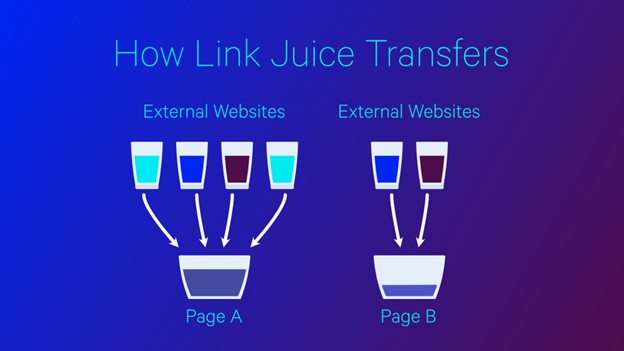 Here, the links from external websites transfer "link juice" to your site (Page A). The more backlinks you can secure, the easier you'll be able to fill your glass with link juice (assuming that all backlinks are coming from high-quality websites). This helps your site become more authoritative in the eyes of Google.
Another word for link juice is PageRank (PR), a term used to score a site's authoritativeness, i.e., has high-quality backlinks. Google measures a site's PR on a scale of 1 to 10 (10 being the highest).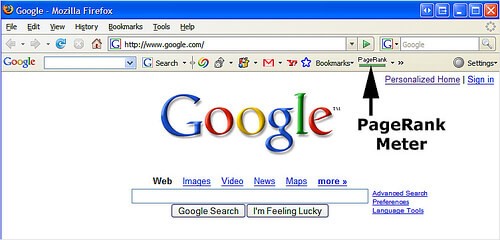 It was once available for public use to help SEOs determine the best link opportunities. The Google Toolbar extension that showed a site's PR is no longer available since 2016 (although Google stopped updating it years prior). Gary Ilyes did reveal five years later that Google is still using it as a signal for ranking websites.
Since then, metrics used to measure a site's quality based on its link profile emerged from the woodwork like Ahrefs' Domain Rating (DR) and Moz's Domain Authority (DA), to name a few. They can help provide SEOs with an approximate value of a site's authority.
However, the number of links on a page (AKA outbound links) affects the amount of link juice you'll get from a website. The more outbound links it has, the less juice you'll receive.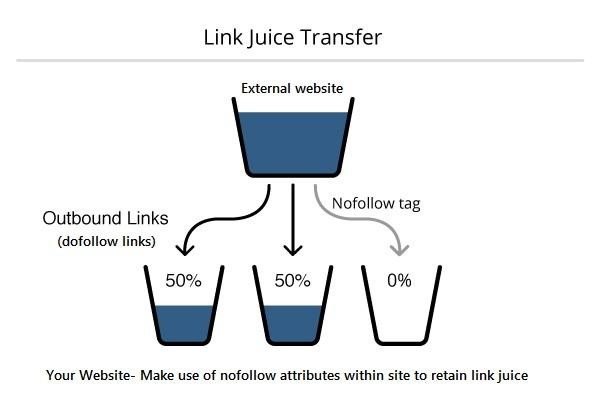 There are two "dofollow" outbound links on a page in the example above. Assuming that each outbound link points to a unique website, both these sites receive an equal amount of link juice (50% each). If there are three outbound links to unique sites, each will receive 33%, and so on.
Ideally, you want to secure a link from a page with a few outbound links to maximize your backlink's impact.
DoFollow vs. NoFollow
Going back to the image above, you will see the term "Nofollow tag." Links with the rel="nofollow" attribute don't pass link juice to a website.
Here's an example of a nofollow tag on a website when looking at a page's source code: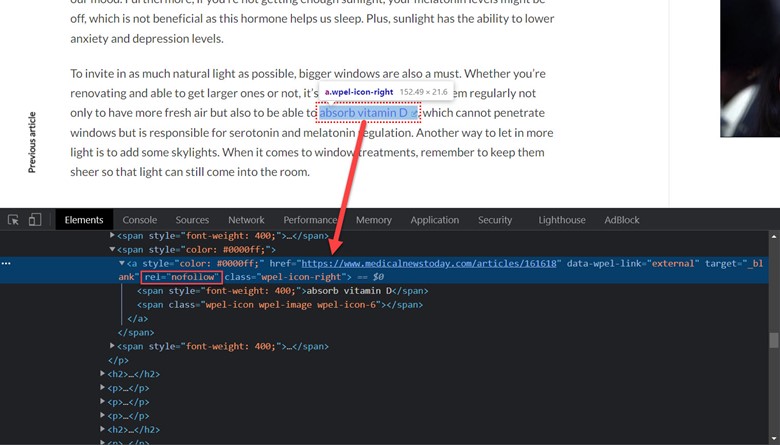 Without viewing its source code, you won't be able to spot links with nofollow tags unless you're using the NoFollow Chrome extension or similar (they highlight nofollow links on a page, so you don't have to open the source code).
Google created the nofollow tag back in 2005 when spam comments ran rampant online. Here's a screenshot of comment spam:

The idea behind comment spam is to leave blog comments with gibberish or one-liners and include a link to the site the commenter is building.
Comment spam still exists today. But the introduction of nofollow tags has decreased the effectiveness of blog commenting as a link building tactic. Thus, comment spam is no longer as prevalent as before.
Another purpose of nofollow tags is to be used on sponsored or paid links on a page.
Google highly discourages paid links, considered a link scheme alongside other practices.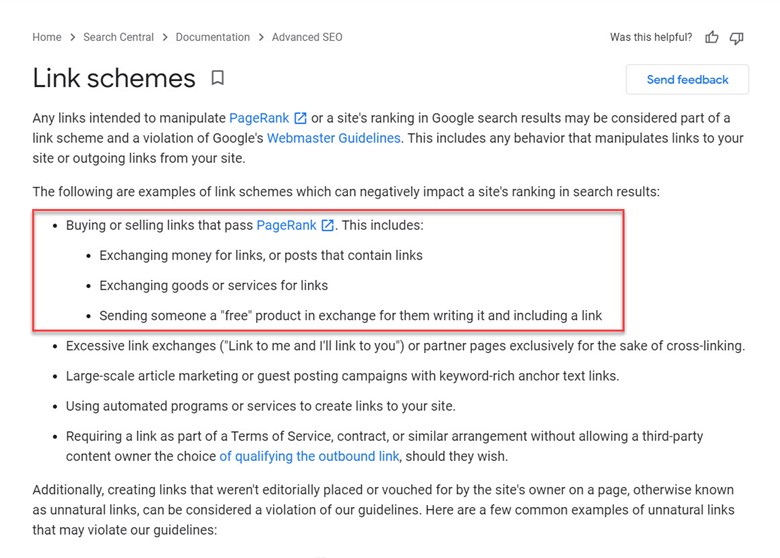 Google developed a set of rules that govern how site owners should build links. The page above details the different methods people use to manipulate Google rankings through link building.
These practices put their sites at significant risk because Google penalizes websites that indulge in any of these schemes. As a result, they could drop all of their rankings on Google search.
In this case, paid links are acceptable according to Google as long as the link has a rel="nofollow" attribute.
In 2019, Google added the UGC and sponsored tag on top of the nofollow attribute to label paid links. For instance, if people bought links from a site, the link must have the rel="sponsored" instead of the nofollow attribute.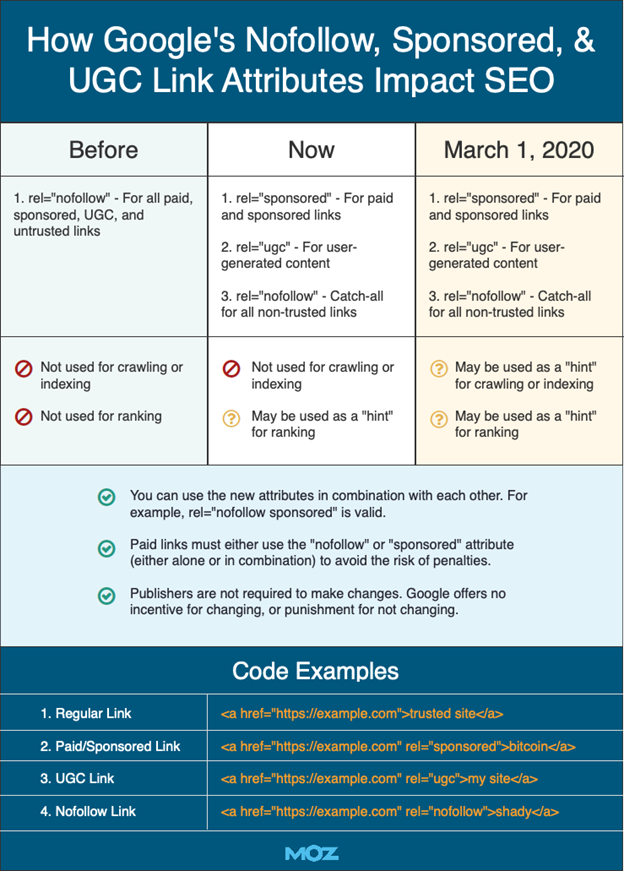 Similar to the nofollow tag, these new attributes don't pass PageRank or link juice to your site, which immensely decreases the value of your backlinks in an SEO sense.
However, this doesn't make them completely useless. As I've discussed in my Native Nofollow course, this link type helps make your link profile as organic as possible, even if they don't pass link juice to your site. So, while the priority is to secure dofollow links, you need to make an effort to close nofollow links and part of your overall strategy.
Why is Link Building Important?
There's no denying that link building is one of the two most important ranking factors in SEO (the other one is content). Nothing much has changed in this regard through the years.
A 2017 study conducted by SEMrush shows that "total backlinks" is the sixth most important ranking factor.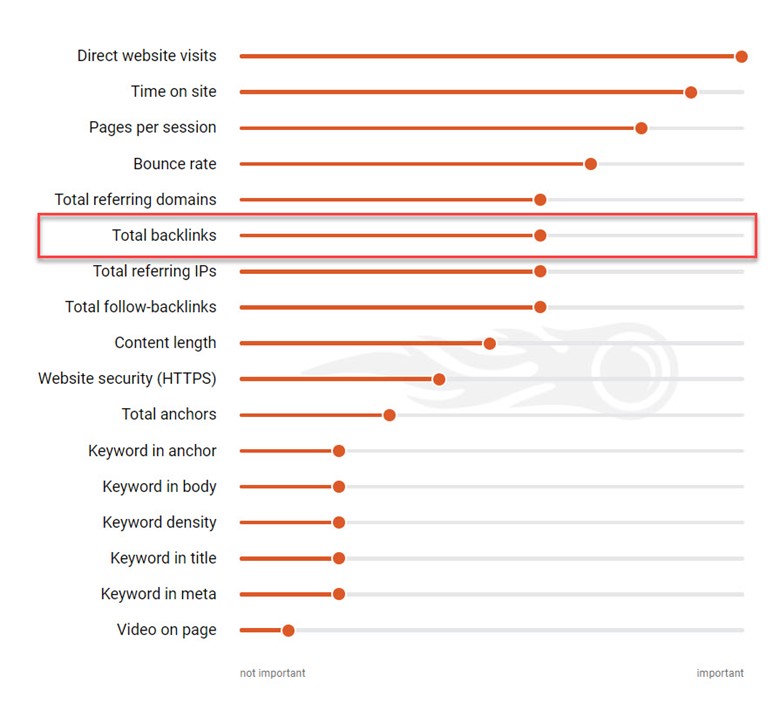 Another survey conducted in 2019—this time, by SparkToro—shows that SEOs have seen positive results for their websites thanks to high-quality content and links, which are first and second on the list, respectively.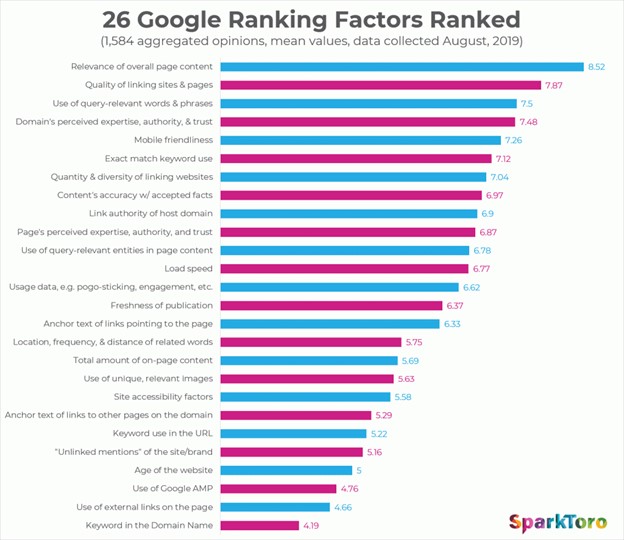 It's one thing to refer to these surveys attesting the value of link building as a ranking factor. It's another to see how link building campaigns (or at least SEO campaigns centered around acquiring high-quality links) resulted in higher search rankings and more significant organic traffic.
Link Building Case Study #1 – 111x Organic Traffic in Four Months
A case study conducted by Chris Tzizis of Sir-Links-a-Lot shows that a website can increase its organic traffic by 111x from a four-month-long link-building campaign.
When Chris started the project, the site only had 15 pages with high-quality content and a well-done on-page strategy. Both were vital because it was vying for very competitive keywords.
With this information, Chris focused on creating links pointing to the homepage using natural anchor texts, which is a way to build trust with Google first. After establishing the foundation, he then launched a more sophisticated campaign using various high-level link acquisition tactics to scale the site's performance.
After four months' worth of work, the site's organic traffic looked like this on Ahrefs: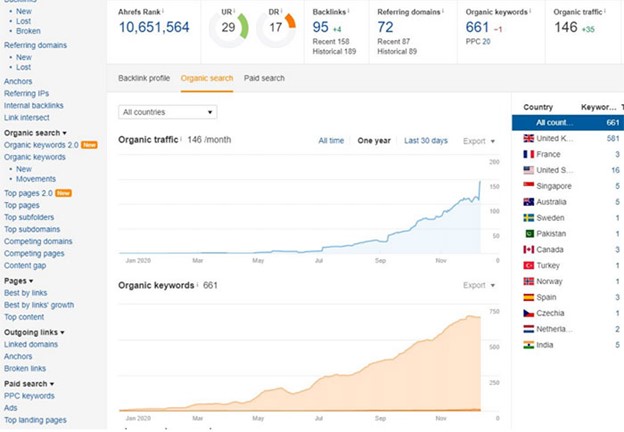 There was a massive spike at the end of November, which could mean that the links built during the campaign were finally taking effect.
Link Building Case Study #2 – From $0 to $20k Per Month…Because of Backlinks!
As a ranking factor, building high-quality links should lead to higher traffic. But, depending on how you design your website, organic visitors could easily convert into customers, which means more significant sales and revenue for your business.
That is what Gary Wilson of GetMeRankings.com (formerly Get Me Links) achieved through his link building campaign.
On top of establishing an SEO campaign that includes on-page and content optimization, Gary and Michael Landau Spiers (of Cascade SEO) were able to build a variety of links pointing to their e-commerce website that was a few months old.
The result was over $20,000 worth of sales in a month: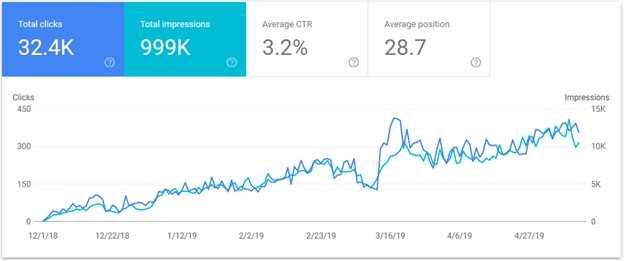 Regardless of the kind of website they're managing, the sales figure they achieved is an impressive feat, and a lot of the credit goes to the backlinks they created.
Link Building Case Study #3 – 2000% Increase in Organic Traffic After 100 Backlinks
David Farkas of The Upper Ranks spent the first 12 months building the website before launching a 6-month long link building campaign.
He was able to build less than 100 backlinks. 25% are from high-quality websites and a handful from GOV and EDU sites.
The impressions and clicks on Google Search Console show a marked improvement over time:

What Do These All Mean?
The studies above should prove to you that link building matters a lot.
However, that shouldn't be the only thing you should pick up from them.
Before even thinking about building links to your site to grow its organic traffic, ensure that you have a website with a very good SEO foundation. That means you must do the following for your website first:
Optimize your pages for their respective target keywords
Create useful content
Ensure that your website loads fast
And more!
The high-quality backlinks you'll build for your site won't help drive organic traffic to it if you fail to do the things above.
In fact, all of the studies above mentioned the importance of launching an SEO campaign for a website that observes the best on-page optimization practices and has not been penalized by search engines before.
The Anatomy of a Good Backlink
Not all backlinks are the same—some backlinks carry more weight than others.
And as site owners, you want to get links that will have the most impact on your site's rankings.
To do that, you should know what comprises a "good" backlink in the eyes of Google.
But before we begin, let's take a look back at dofollow backlinks.
Unlike nofollow backlinks, dofollow links are desirable because they pass link juice. However, it's not the only barometer for measuring a good backlink. You can have many dofollow links, but it won't move the needle on your organic rankings.
And, as mentioned earlier, focusing purely on dofollow backlinks make your link profile appear unnatural in the eyes of search engines. So, instead of Google rewarding your site with higher rankings, the exact opposite could happen and penalize your website instead.
Enter E-A-T
So, what determines a good backlink has more to do with where you build your links. The more authority a website has, the more impact its outbound links are.
However, according to John Mueller, measuring a site's authority is difficult because Google itself doesn't know how to measure it.
Nonetheless, following the E-A-T acronym on Google's Search Raters Quality Guidelines, we should have at least a good idea of the kind of website it wants to appear on organic search.
According to the Guidelines, Google uses E-A-T (Expertise, Authoritativeness, and Trustworthiness) to determine Overall Page Quality Rating. From here, we can refer to E-A-T to identify site pages (or sites in general) where you should acquire links for maximum impact.
From an SEO perspective, you can get an idea of a site's E-A-T using Ahrefs metrics such as DR and PR.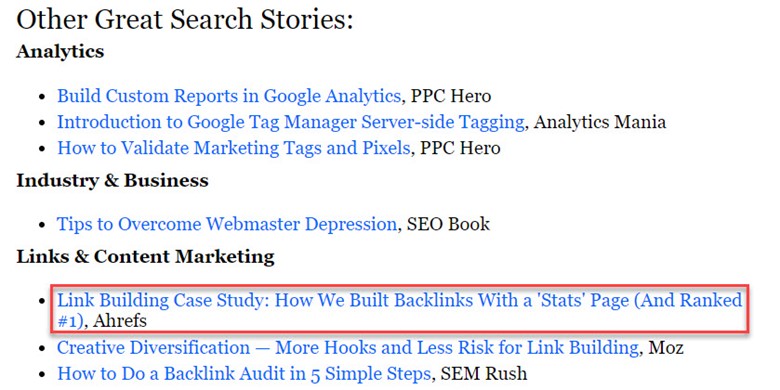 But tools like these only show you a site's approximate value as far as E-A-T is concerned.
Just because a DR is high, it doesn't automatically make it a good link prospect.
At the very least, they help simplify the process by giving you a benchmark on what the site is. From there, you can manually review the site and see if it's worth your time building a link on that site.
The greater a website's E-A-T is, the more difficult it is to land a backlink there. It is probably receiving many outreach emails from people who want to land a backlink there. In most cases, the emails fall on deaf ears because the site is not interested in engaging with them. But it doesn't mean the site doesn't want to engage with everyone—it depends on the type of approach you have that will elicit a response from them.
Let's break down the good backlinks we should build for your website using E-A-T as a reference.
Expertise
Before websites can become authoritative and trustworthy, they must showcase expertise first.
When measuring a site's expertise, Google focuses on the content it publishes. At the same time, context plays a significant role in how Google determines expertise.
For example, people looking for information about dementia would look for case studies, statistics, and scientific papers in medical publications.
But people who wish to learn how to live with someone with dementia would want to read accounts from somebody who has lived with a loved one suffering from dementia. They can find stories from a personal blogger or forum board members who shared their experiences in a thread.
Expertise depends on the context of a query. The examples above show that not everybody searching for information about dementia has the same intent. So, Google has to figure out the best content to show to users whenever they search for these queries.
In your case, you want backlinks from expert content that matches your intent. If you have a blog post sharing your experience living with a person with dementia, you want a link from forum sites discussing dementia, not from medical publications.
While the latter is probably more authoritative about the topic as a whole (more about "authoritativeness" later), it doesn't match the intent of what you're conveying in your post.
At the same time, you position yourself as an authority if you share your link on forum posts discussing experiences with loved ones suffering from dementia. You add value to the thread's readers, which makes your link even more important as a result.
Authoritativeness
Authoritativeness is the byproduct of the content's expertise. The more useful and valuable the website's content is, the more respect it will command in the industry.
Getting backlinks from sites that display expertise about the subject relevant to your niche helps improve your authority in the eyes of Google. If a site that Google acknowledges as knowledgeable about its topic links back to your website, Google considers that link as a seal of approval to your site.
So, how do you consider a website to have "authoritative" content?
Unlike expertise, there are concrete metrics you can use to measure authoritativeness.
As mentioned, receiving a link to your site is a form of recommendation from another website. But there are other ways websites can acknowledge your site, and one of them is brand mentions.
They can mention your brand name on their blog post and content in a positive light, such as raving about the studies you conducted about the same topic.
For example, Search Engine Roundtable linked to Ahrefs' link building case study in one of their round-up posts.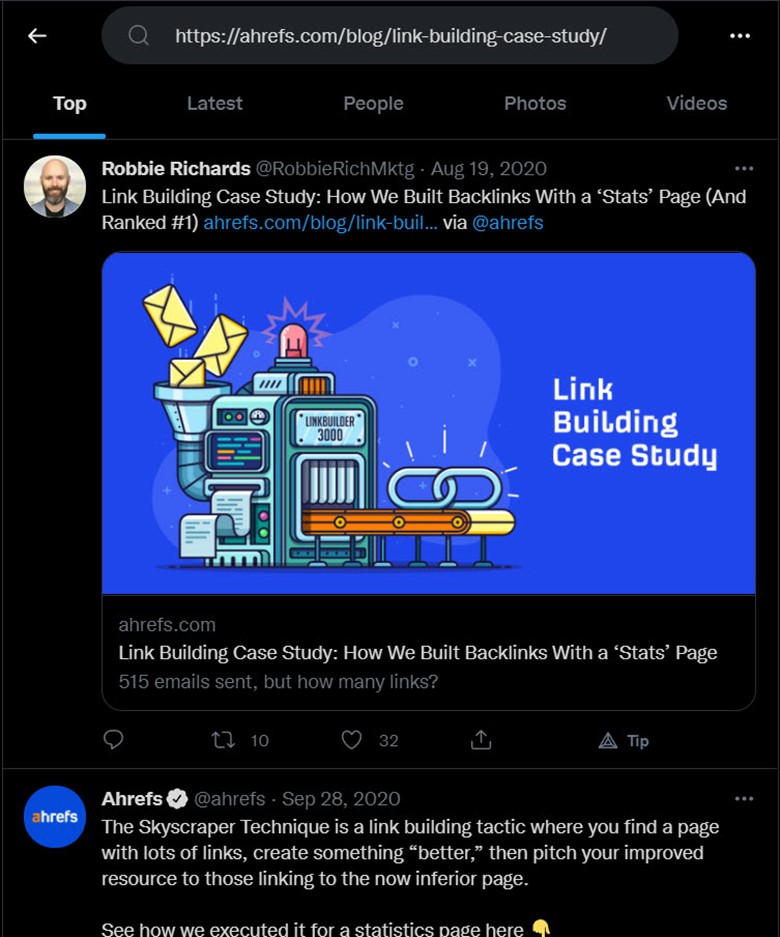 Or they can share your post on social media as a way of promoting your content to their readers.
Enter the URL on the search bar of your social media platform of choice to find mentions of your post.
The second way is through awards and certifications.
Since anybody can publish anything online, it's easy to receive false information about a topic. So, to help you find content from authoritative sources, search if the website received awards or achieved certification from well-respected organizations.
A perfect example of certification in the medical space is Health on the Net.
First, site owners have to choose between Low visibility ($65 for non-commercial sites and $200 for commercial) and High visibility ($200 and $385, respectively) certifications. But even after paying for the initial screening, there's no guarantee that the site will receive the certification because it has to pass its eight principles.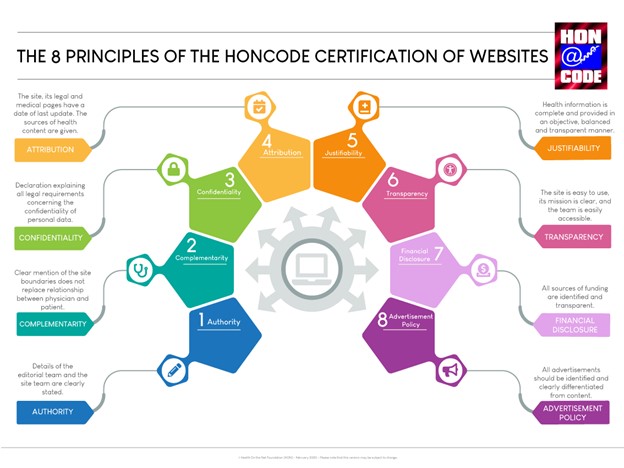 As of writing, there are only 8,000 sites that have this certification, which means the site went through a reputable company's rigorous review and application process and passed. It shows how the badge is more than just an image—it also represents the hard work and effort put in by the site to create an authoritative website.
That said, a badge or certification displayed on the website doesn't automatically make the site authoritative. You have to consider who issued the award or certificate, how reputable the award-giving body is, and its standards regarding who receives the badge. In fact, the more exclusive the certificate is (like Health on the Net), the more authoritative a website becomes if it displays it.
So, if you see websites with certificates from organizations that you haven't heard about, do a bit of research to see if you can trust these groups and their badges.
Keep in mind that, while the signals below are not ranking factors, they are nonetheless tangible proof that people see you as an authority figure in your industry. They wouldn't mention your brand or share your content on social channels if they don't believe in the content you produce.
Trustworthiness
If a website sells products or services, expect people to share their thoughts about it online. They can do this by leaving reviews on the site's Google My Business page (if you have one) or on third-party sites like Yelp, Glassdoor, etc.

Reviews help other people to decide whether to buy from the website or not, which speaks of a site's trustworthiness, and it depends on the scores they'll give in their reviews.
The more positive reviews a site receives from customers, the higher the average score.
Poor reviews won't necessarily affect your rankings, but they could tank your sales, especially if you're getting many negative reviews.
Concerning your site's authority, your website would lose credibility if it keeps receiving 1-star reviews from review sites. This tells Google that there is a disconnect between how your site is ranking (assuming that it's ranking on top of SERPs) and the kind of business you bring to your audience.
As a result, bad reviews will tarnish one's brand image and makes it less of a link prospect for you.
Types of Backlinks that Work
Now that you know what constitutes good backlinks, it's time to build them for your website.
But before we begin, I won't share all the backlink types you can get with you. Instead, we'll be focusing on high-quality backlinks. Creating a handful of these links should help increase your keyword rankings in a reasonable amount of time.
And to acquire these link types, email outreach will primarily lay the groundwork. This approach requires you to perform the following:
Find websites that are your ideal link prospects based on what we discussed earlier.
Find the site's email addresses using email finder tools like Hunter.
Draft an email campaign that you will send to your prospects. The campaign should contain the cold email introducing yourself, why you're reaching out to them, and the follow-ups if they didn't reply to your first email.
Use a tool like Mailshake so you can set up the campaign and the link partners you'll be emailing. The tool will help you insert the names and other variables of each prospect to personalize your email, which could help increase your response rates.
Analyze the performance of your campaign by reviewing the open and response rates of your emails and the number of links you secured. From here, generate insights from the data that you can use to improve your upcoming campaign.
Email outreach is the preferred link building method because it puts you front and center with the site owner and helps you build a relationship with them through your emails.
On the downside, building links through email outreach is difficult because you haven't established any relationships with the site owners you're reaching out to. So, expect very low open and response rates from your campaign.
Nonetheless, this shouldn't discourage you from using email outreach. The key is going for quantity rather than quality. By sending emails to hundreds and thousands of link prospects for your campaign, you can get a few people to reply to you and place your link on their website.
The question now is the type of link you should get from these sites. Below are the following:
Guest Posts
Guest posts are articles you will write that will be published on another website. In the guest post, you can include a link to your site within the article or in the author bio section. The link placement depends on your arrangement with the site owner, at our guest posting service we make sure that it is ALWAYS within the body content and makes relevant sense to the article (And site) itself.
Some of them have a Write for Us page that details what guest posters can submit and how to write the article – Though we don't recommend you go with sites like these.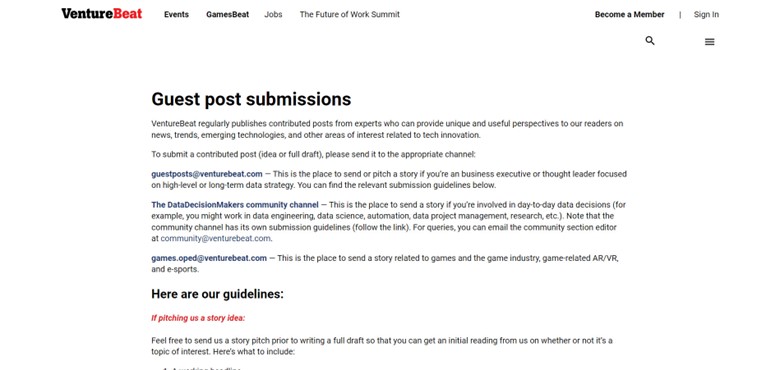 Ideally, you'd want to look for websites with a Write for Us page and just reach out to them from that page. The fact that the site accepts guest posts means that there's a very good chance the site will agree with your pitch.
However, SEOs like Matt Diggity suggest that you avoid sites that have this page on their site, specifically if the words "write for us," "advertise," or "guest post" appear on the guest posts they published. These words could trigger a manual review of the site, and you don't want to link to sites that could be at the risk of receiving a manual penalty.
In this case, the SEO default answer "it depends" rears its ugly head. For instance, just because a popular and authoritative site like VentureBeat has a Write for Us page doesn't mean you shouldn't reach out to them for a guest post.
Also, if your competitors have backlinks on sites with a Write for Us page and are seeing high rankings on SERPs, that could be a cue for you to do the same.
Going back to guest posting as a link building tactic, sending a guest post pitch is a good show of faith to site owners. By proposing to submit a guest post to their site, you're not just begging for a link back to your site—you're trying to earn it. That means writing a blog post that meets the site owner's standards, which could take hours to write.
And by sending them content that meets their guest post guidelines, they will publish it with a link to your site. It's a win-win for both parties!
Niche Edits
Niche edits have gained popularity because of their sheer simplicity in approach. The term is a fancy way of asking authors and site owners to link your site in one of their existing pages from a website relevant to your niche. They'll then edit the target page to insert your link and update it.
However, it has garnered notoriety through the years, starting with SAPE links. It is a network where you can purchase link inserts from high DA/DR sites at low prices. It may sound beneficial for your site, but you can see links to your sites placed on websites irrelevant to your niche. This is why you shouldn't rely primarily on SEO metrics to make link building decisions.
Also, some niche edit services hack websites to include their client links into pages without the site owner's permission. You don't want to involve yourself with these practices as these could have legal ramifications for your business.
However, when niche edits are done correctly, you can generate positive results for your SEO campaign quicker.
Unlike guest posting, you get a link to a post that's already ranking on Google. Your backlinks would then be more effective compared to a newly published guest post.
There are different ways to include link inserts or niche edits in your campaign. The first is broken link building.
First, you have to identify broken outbound links of your prospects. You can do this using Ahrefs. Enter the domain URL on Site Explorer and go to Outgoing links > Broken links.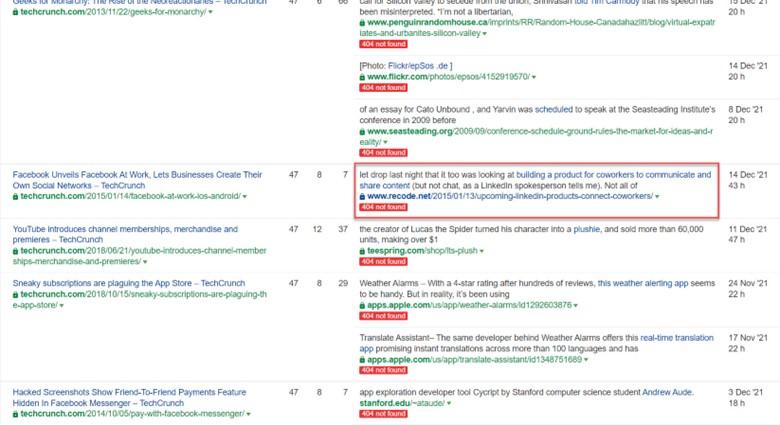 From here, find links to the broken pages and recreate them on your site. To do this, take the broken link and run it using Wayback Machine.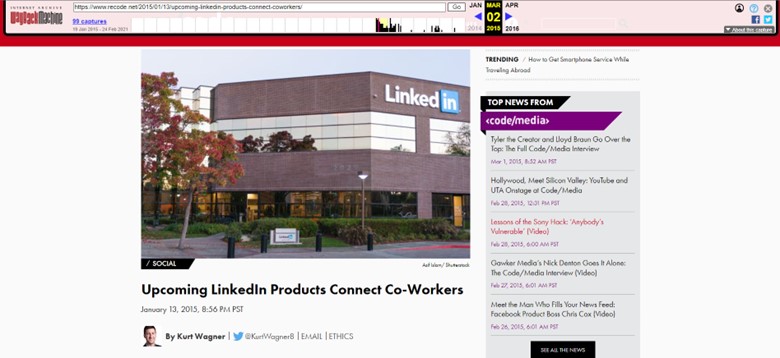 Find the latest cached version of the page before it disappeared on the website. Then use it as a reference for recreating the post on your site, but add more information and value to your version.
If you have an existing page on your website covering the same topic, you can include some of the information from the cached page.
Once published or updated, you can reach out to site owners, informing them that they have a broken link on their site and you have a similar post that they can link to instead.
Here's an example:

The beauty of broken link building is there's an incentive for site owners to include your site. Since they don't want to share broken resources to their audience, they will replace them with the next best resources available. And by identifying that they have a broken link in the first place, they will be compelled to include your link as a way of returning the favor.
Similar to broken link building is unlinked brand mentions. You find sites that mention your website name but didn't link out to your site for whatever reason.
Using Ahrefs, enter your brand name on Content Explorer and scroll down to the results. Click on Highlight Unlinked Mentions to open the drop-down menu and enter your URL there.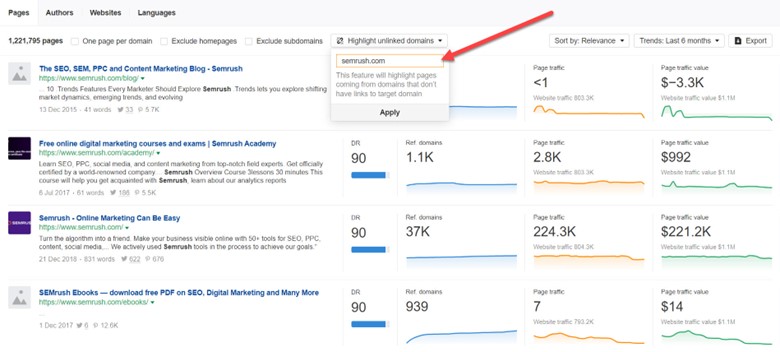 Apply the change. If there are too many domains, check on the One page per domain box to narrow down the results.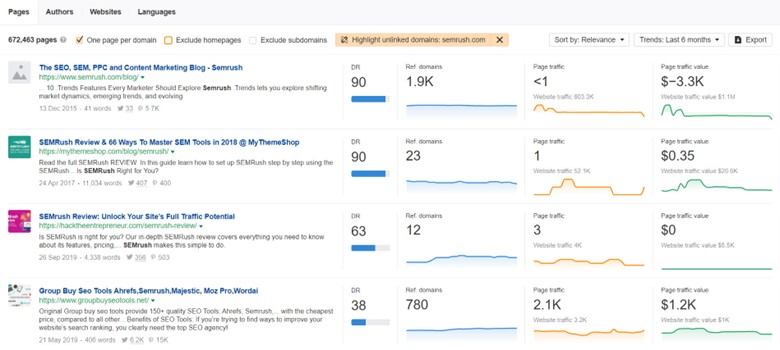 Once you've identified the sites that didn't link back to your brand mention, you can send them an email similar to this:

The logic behind this niche edit tactic is that, since the site was kind enough to mention your site, the owner would be just as kind to include a link to your site.
Unfortunately, this isn't always the case, as some site owners deliberately didn't link to your site for a reason, i.e., they want to keep link juice within their pages to help increase their organic traffic.
Also, and more importantly, there isn't any incentive for them to link back to your site unless they genuinely forgot about it.
Finally, another way to do niche edits is to build relationships with site owners and editors. This means you can ask them to update the pages on their site to insert your link.
On the downside, getting them to do your bidding is next to impossible unless they can get something in return. In this case, most site owners accept payments or other forms of compensation to make it worth their time.
In fact, it is common among link builders, especially those engaging in niche edits, to throw money to site owners who are willing to accept the offer.
After establishing relationships with authors or site owners, link builders pitch the idea of inserting a link in one of their articles in exchange for money. Some people don't accept as they are wary of Google's position regarding paid links as a link scheme, but others are fine with this arrangement and push through with the transaction.
Here's an example of a link insert email sent by a SaaS company: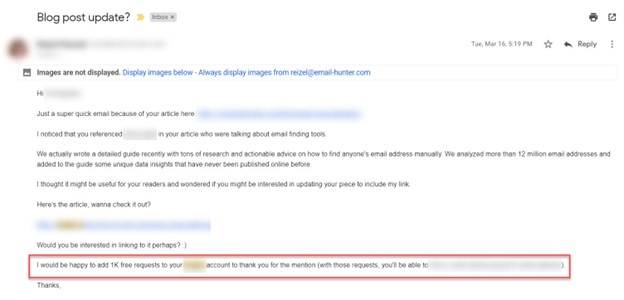 I boxed the part showing that it gives the site owner free credits to their software for linking to their page.
Going back to Google's definition of a "link scheme," this could classify under:
Sending someone a "free" product in exchange for them writing it and including a link
One can argue by saying the link is contextually relevant enough to prevent Google from identifying it as part of a link scheme.
But as long as they don't get caught (more on this later), it really shouldn't be a problem.
However, building relationships with these site owners will be crucial to your niche edit strategy. You don't want to send a cold pitch to publishers begging them to include your link in exchange for monetary compensation. By developing rapport with publishers first, it will be easier to get them to insert your links at discounted prices.
Private Blog Networks (PBNs)
The concept of private blog networks is a very polarizing link building tactic. To be clear, I am a big proponent of PBN for link building, and I've even created the Safe and Strong: The Definitive Guide to Private Blog Networks that teaches the basics of PBNs and how to utilize them correctly.
For this section, I'll try my best to cover the most important aspects you must know about this tactic.
With PBNs, either you or someone else owns a network of websites or blogs where they can place backlinks to their website.
The kicker here is that these sites are aged and expired domains, web 2.0 properties, and social media links, which means they carry a substantial DR/DA score.
Aged domains are those with existing backlinks from authoritative websites that are available for you to purchase. From here, you must secure them the minute they're known for the taking.
When buying aged or any used domains online, you need to do your due diligence by researching the domain to see if it doesn't have spammy links and has not been penalized before.
Domains that pass comprehensive SEO checks can easily cost up to five figures. But due to the authority of aged domains, the links passed by these domains are strong as a result—just a handful of these PBN links using these domains could help your site rank on Google faster than any other link type mentioned here.
And the most important part? You own or at least have access to these sites and blogs. If you want a backlink to your site, all you need to do is log in to the sites, edit a post or page to include your link, and press "Update." In a few minutes, you can create a powerful backlink that will eventually improve your site's rankings.
When linking to your websites from PBNs, consider developing tiers for the blogs:
First-tier should comprise the best and most authoritative sites in your network because you will use them to link to your money sites.
Second-tier Blogs in the second tier aren't as strong as sites in the first tier and must support first-tier blogs by linking to them.
The same goes for the lower tiers in your networks—they must link to the higher tiers to help boost their authority.
Here's a visual representation of how the backlink structure of PBN should look like: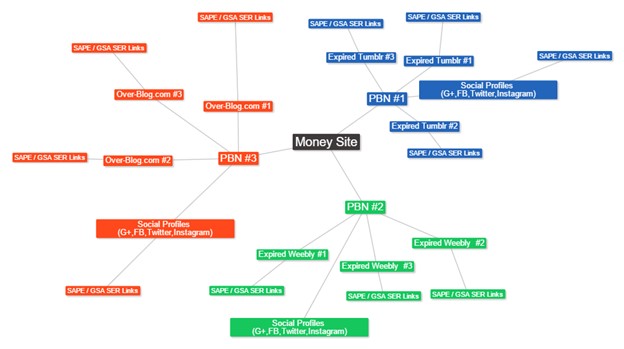 Building links using PBNs involves creating unpredictability and chaos.
The last thing you want is to fall into patterns when linking your PBNs and other properties with each other. Link patterns could leave footprints that Google can detect and uncover your network.
By now, it should be clear that using PBNs for building links is a scheme. It intends to manipulate search engines by getting as many high-quality backlinks from websites you own without getting caught.
Google has taken steps to eliminate websites that resort to PBN link building from SERPs, as seen from their algorithm update in 2017 targeting this same tactic.
So if Google finds out about your PBN, it'll only be a matter of time before your money sites suffer an algorithmic penalty that will devalue them for good.
To avoid being detected by Google, you must make the blogs in your PBN look as natural as possible. To do this, you must learn how to purchase aged domains, set them up into websites on different web hosts (or using a CDN), create content for each of them, and manage the link structure of each to improve their authority as Google sees. All this can get expensive over time, and the ongoing management and maintenance of your PBNs with unique content makes it even more time-consuming.
All things considered, using PBNs in your SEO strategy remains one of the best ways to move up SERPs if you know what you're doing with it. Instead of building PBNs yourself from the ground up, hire someone who knows how to build links using PBN the right way.
Niche Related Redirects
Another advanced link building tactic, purchasing an aged domain and redirecting it to your site can help your SERP rankings.
This is much simpler than building PBN because all you'll need is to
However, the key here is "niche related." To determine the relevance of an aged domain to your website, check the content published on the site through the years using Wayback Machine. Also, look at the types of backlinks it has using Ahrefs and the pages they're linking to.
There are three ways you can use aged domains to redirect to your money sites or pages:
Wildcard redirect – Set a 301 redirect from the homepage of the aged domain to your website of choice. This is easy to set up, and it works like gangbusters, but only if the domain has strong topical relevance with your website.
Category page redirect – Redirect from a recreated page on the aged domain to a category page or a long-form article about the same topic as the recreated page. This approach affects the site rankings starting from the silo page. It means the pages with the closest proximity from the silo page will benefit more on search rankings.
Merger article redirect – Publish a press release informing the world about acquiring the aged domain as part of your business. Then redirect the aged domain to the press release article, which links to your money site. This approach feels more natural and less suspicious, although the link equity won't be as strong as the previous methods.
You can mix and match the different approaches below to make the links look as natural as possible.
Mushfiq from Website Flip used the exact methods above to get the most out of the websites he built to rank higher and faster.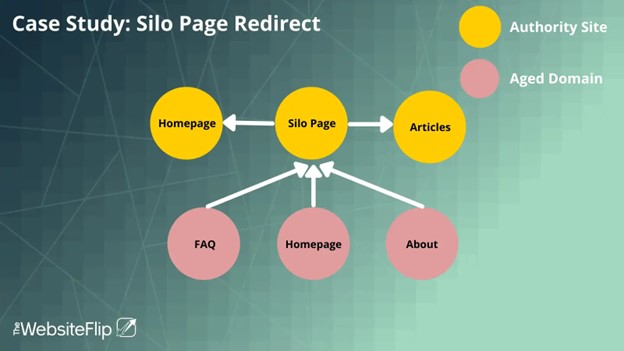 Pillow Links
Once you have secured the link types above, you want to make your link profile as natural as possible.
Believe it or not, websites ranking on top of Google have a variety of link types in their backlink profiles.
Ideally, you want all of your links to be dofollow and from authoritative websites to rank on Google. However, building high-quality links all the time makes your link profile look unnatural. In fact, if all your links are dofollow and from DR90 sites, there's more cause for worry because Google might suspect you're manipulating search results by focusing primarily on this link type.
So, you must diversify with the help of pillow links.
In my Native Nofollow guide, I focused on the value of nofollow pillow links to your SEO strategy. The goal is not to create nofollow links at random but to build them from authoritative and trustworthy websites. Even though they don't pass link equity, Google acknowledges them as a "hint" that could impact your search rankings.
In the same guide I created, I showed you 100 sites where you can get pillow links from authoritative sites and how. This way, you don't have to search for them yourself.
Below are the different types of pillow links you can build for your website:
Social media links – Sign up on sites like Facebook, Twitter, and others and include a link to your site in the profile section.
Forum links – Create an account on forum and discussion board sites like Bugzilla and Hubspot Community. Either include a link to your profile or create a new thread creatively and naturally insert your link in the post.
Web 2.0 links – Sign up to Jimdo, Wix, and others and create a page on your site with a link to your website.
Podcast links – Sign up to podcast distribution sites like Google Podcast and Stitcher and upload your podcast feed there with a link to your website.
Press release links – Write a press release about your website and get it published on sites like PRWeb and Cision PR Newswire.
You can also use pillow links to link to your more robust backlinks, creating a tiered link building strategy to support your link profile.
But if you're using pillow links to link directly to your site, don't expect them to be as powerful as the previous link types. But what they lack in power, they make it up for diversity.
By building different backlinks as part of your profile, you make it look natural for Google and other search engines. As a result, you increase your chances of increasing your search rankings.
How Should You Build Links?
You have three choices:
You build the links yourself.
You hire someone to build the links.
You buy the links.
The most logical way to build links is to do it yourself. Since you know which tactics to implement in your strategy, you should have a good grasp of developing and launching the campaign from start to finish.
But the real question is, should you be the one to build the backlinks?
It's one thing to be aware of the various link types and how to get them. It's another to experience pitching websites for a link to your site and waiting for their reply.
If your site is relatively new and the stakes are low, you may consider building your links. But when you're up against the tough competition and the margin for error is slim, then you should let someone else make the links for you.
In fact, it's not common among web admins —36% to be precise— to enlist the help of freelancers or agencies for their link building needs.
To be clear, hiring someone to build links for you is not the same as paid links. The former means you're hiring people with knowledge on which sites to build links using white hat methods, i.e., manual outreach to authoritative websites for guest blogging opportunities.
When it comes to buying links, Google has no problem with them as long as they are tagged properly using the nofollow, sponsored, or UGC attributes.
But despite all efforts of Google to keep everyone in line regarding link building, there are still lots of people who buy dofollow links for a single reason: it works, and they can get away with it. Think about it: if a site continues to climb up organic rankings after acquiring paid links, why wouldn't you do it? (And if you're thinking why you don't see case studies of websites reaching the top of Google with paid links, why would they? It's like begging Google to penalize them!)
Just because Google says it's not good to buy links, that doesn't automatically mean you shouldn't. In the words of "it depends," you must do your research to determine the best course of action for your website regarding link building.
If you're leaning towards buying links, you need to ask yourself: how much should you spend for backlinks?
In 2016, Ahrefs found that the average cost of buying a link was $352.92. The higher the DR of the site, the more expensive the link placement will be.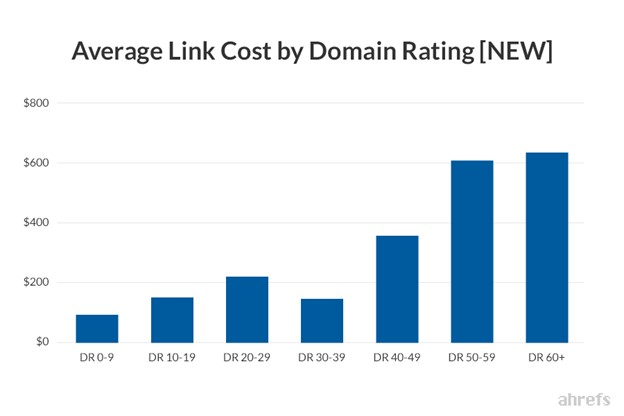 A more recent study from Siege Media shows that a high-quality link could go up as much as $1000.
Another study shows that 27% of marketers spend between $1,000-$2,500 a month on link building, while 21% spend a whopping $10,000-$25,000 a month. Based on these data, it shouldn't come as a surprise that links don't come cheap.
While buying links has the least path to resistance, assuming that you have a budget, choosing who you will build your links from is another thing altogether.
Again, service providers with a database of sites where they can publish client links is different from agencies that run link building outreach campaigns. The former already has a selection of websites they can tap into for link inserts at a specific price.
However, most link vendors out there suck, to put it bluntly.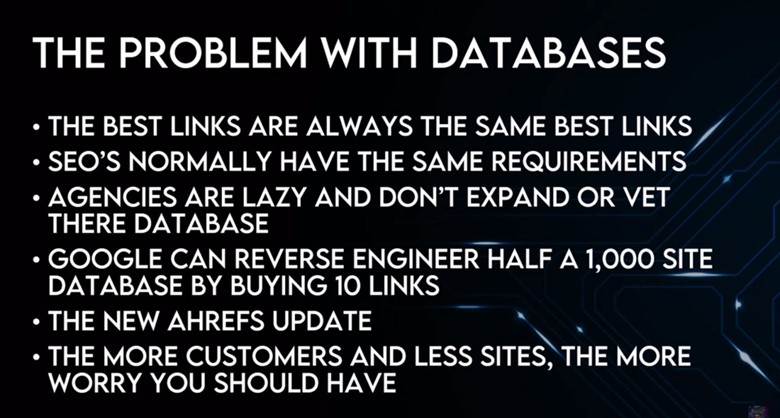 I've outlined some of the reasons in my YouTube video, but the gist is that:
The insufficient vetting process of link prospects for clients
Services use databases that eventually become outdated because they're too lazy to vet the sites, add new ones to the list, and remove the bad ones.
They are overcharging to certain link types, i.e., niche edits
The service you will choose for building links to your site is vital to the success of your campaign. Because one wrong move can cause your site to spiral down from Google search into oblivion. Since you don't have control of how a service will build links to your site, they could very well be creating just 10 paid links and causing your site to lose 60% of its organic traffic!
The Dark Side of Link Building
As vital as link building is in your SEO strategy, it's not all sunshine and rainbows. There's a dark underbelly in link building that you should know before you even try and build one for your site.
We mentioned in passing above that some backlinks could do more harm to your site than good. Below are instances when backlinks are bad for you:
Somebody Deliberately Created Spammy Links to Your Website
Negative SEO is a practice made by your competitors of creating backlinks from low-quality sites to your website to lower search rankings and decrease organic traffic. These toxic links are created using a tool like GSA Search Engine Indexer that automatically creates backlinks to your website on different low-quality websites.
Aside from tools, scraper tools can indirectly build bad backlinks to your site as well. Kinsta spotted an influx of low-quality backlinks after WordPress linked to them in one of their blog posts.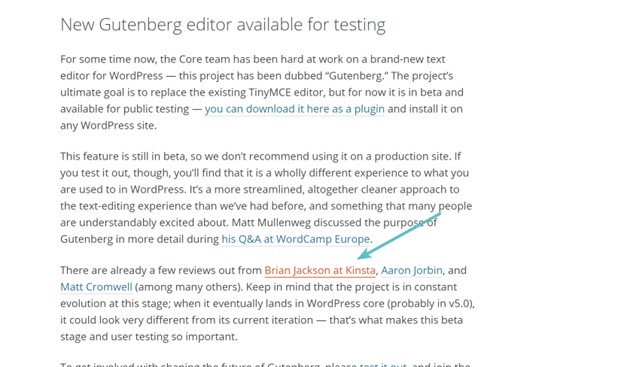 Scraper sites most likely took the posts from WordPress's RSS feed and automatically published them. The reason is not that scraper sites wanted to build toxic backlinks to Kinsta, but it's more because they are curating content from authority sites like WordPress on their website.
Nonetheless, the links you will receive from these could cause problems on your site in the long run, so you have to be wary about them.
Some people offer negative SEO as a service, unfortunately. Some people who buy negative SEO can't leapfrog a competitor on SERPs or are unhappy with that competitor for whatever reason. So, instead of just focusing on developing and launching a solid SEO campaign for their website, they bring their competition down their level by creating toxic backlinks.
Assuming that you pursue negative SEO is not ideal, consider that you have to build spammy links to not just a competitor but all your competitors. Doing so could cost you a fortune in the long run. Also, there's a risk that it might not work because the competitors' link profiles are strong enough to weather an onslaught of harmful backlinks.
But when it does work, the results can be pretty damning.
Somebody launched an SEO attack on Sitecare a few years ago. Immediately after the spike in spammy backlinks, its organic traffic dropped.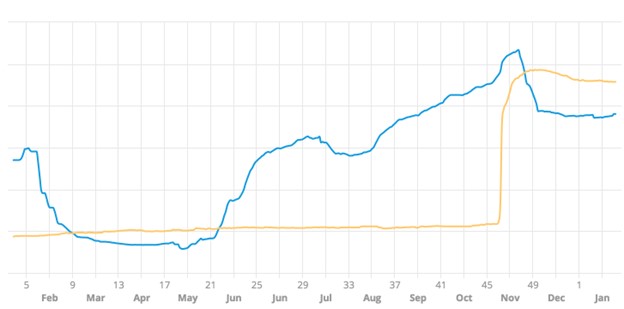 You wouldn't know if somebody built toxic backlinks to your site until they're there. And even before you can act to resolve the issue, it's already too late.
As mentioned, having a strong link profile with dofollow backlinks from authoritative websites is the best way to neutralize negative SEO. Also, you should set up alerts on your SEO tool to help you identify if you have incoming spammy links. From here, you can nullify the attacks and minimize the problems they'll cause on your website.
Google Caught Your Site Engaging in Link Schemes
Here's the truth: link schemes can get your website to rank on organic search. Google prohibits these schemes and will heavily penalize your site if you get caught.
The last part of the previous sentence is essential because you can sustain high rankings using PBNs, link inserts, etc.
The biggest issue is hiding your tracks from Google. That's a very tall order because Google is pretty good at spotting trends and patterns in your link profile.
For example, when Google released an algorithm update in 2017 targeting PBNs, lots of websites in BlackHatWorld and WebmasterWorld were hit with a penalty: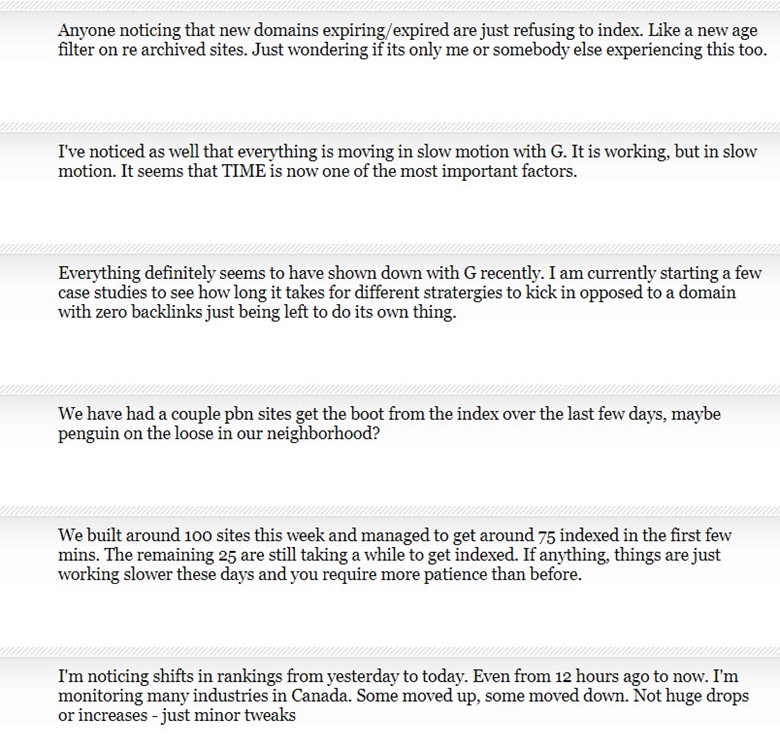 Those who dabble in link schemes should be fully aware of the risks involved. There's a chance Google may find their PBN links and devalue their network and money sites. So, if you don't want to run the risk of getting penalized, don't engage in link schemes, plain and simple.
A Google Update Devalued Some of the "White Hat" Backlinks You Built
However, there might be instances when Google devalues sites anyway because of an algorithm update, even though you haven't broken any rules regarding link building. Or so you thought.
Some of the backlinks you built were not considered spammy by Google but are now the target of the most recent update.
This is what happened to sites that engaged in article marketing as a link building tactic years ago. They were all ranking on top of Google from the spun content they published on Ezinearticles.com and the like.
However, the Penguin update, which impacted 12% of organic search results, caused the downfall of article marketing. Websites have to scramble for ways to recover their lost rankings caused by links from article marketing sites.
Google drastically changed how it ranks websites because pages with thin content are showing on top of search results. These pages are either content published on article marketing sites or websites with lots of backlinks from sites that publish spun content.
And because Google is no longer providing value to users, devaluing links from article sites is a step towards a change for the better.
This cautionary tale of widespread link penalty goes to show you that quality wins in the end. If you're implementing "gray hat" SEO tactics that blur the lines between ethical and unethical but don't provide any value to users, expect Google to catch on to you sooner or later. These tactics are working now, but it doesn't mean they'll keep working forever.
Recovery is Possible
If your site incurs a penalty due to bad backlinks, there's a possibility that it can recover and restore its rankings. But it is going to be a long climb up.
There are two types of penalties that you can receive from Google: algorithmic and manual. The former refers to a penalty incurred after an algorithm update. The latter is when a Google employee reviews your site and hands down the penalty because it violated one of Google's Terms of Service.
Matthew Woodward restored an e-commerce site's traffic after getting hit by the May 2020 Update. Even more impressive, he increased its revenue by 53%.

One of the things his team did was fix its backlink profile, which was built using outdated backlink practices. On top of that, they optimized content based on keyword intent and created E-A-T signals to help improve its authority and trustworthiness.
The steps to recovering from a manual penalty are much different. First, you will receive a notification from Google Search Console regarding the manual penalty your site has committed. You then must exhaustively resolve the issue by covering all your bases. Finally, you must submit a reconsideration request to Google informing them that you fixed the issue and how you did it.
Giorgio from Evoluted.net wrote a very comprehensive post detailing the steps on what they did after receiving the manual penalty alert from Google.

There are other case studies online that show you the process they took to recover their rankings.
On the flipside, even if you did follow their methods, there's no guarantee that your site will recover. There's just a good chance that your website is burned for good and there's nothing you can do about it.
Nonetheless, it's best that you try every trick in the book to restore your site's rankings after a penalty.
When Do Backlinks Take Effect?
Another point to keep in mind is that, as with all SEO campaigns, link building takes time. More importantly, each site has different times when link building will take effect.
As seen in the previous case studies above, the increase in rankings takes place between four months to a year (if not more).
There are a lot of factors to consider in determining how soon your campaign will take effect. These may include (but are not limited to) the following:
Site authority – The more authority your site possesses, the sooner you'll be able to enjoy the results of your backlinks.
Niche – The more competitive your niche is, the longer the time will take before the campaign results kick in.
Google algorithm changes – The constant updates taking place with Google's search algorithm could delay or hasten the results of your link building campaign.
These factors make coming up with a timetable for when your backlinks will take effect almost impossible.
So, the best thing you can do at this point is to keep doing what you're doing. Just because your site hasn't moved up its keyword rankings just yet, doesn't mean your campaign is a failure. As long as you're acquiring the right types of links for your site, it'll be only a matter of time before your site climbs up the ranks on search engine results pages (SERPs).